Hi, i'm a new user in Map Hub.
I've imported a JSON file from Mapbox and i saw difference between available color (for marks) and those imported from file. Is there a way to create a black mark for example? I've started change the color of the old marks but i'd rather have more colors.
I add a screen to better explain my problem (look at the difference between the imported marks and modify marks).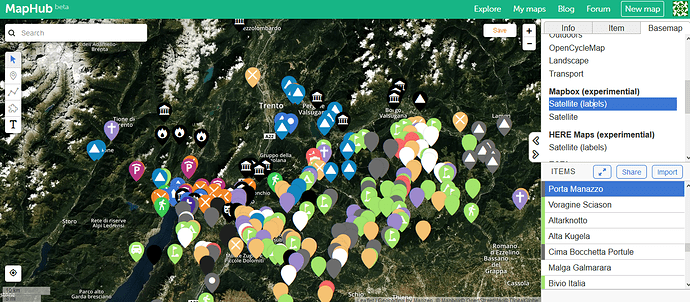 Thanks for the help