Hi,
Love your product, especially search works much better than umap for example.
However I noticed the default style does not contain some labels that the default OpenStreetMaps layout uses. While I realize it might not be for everyone, in my case it misses a lot of information. The Thunderforest layouts are a bit better in that regard but still are a compromise compared to OSM.
OSM: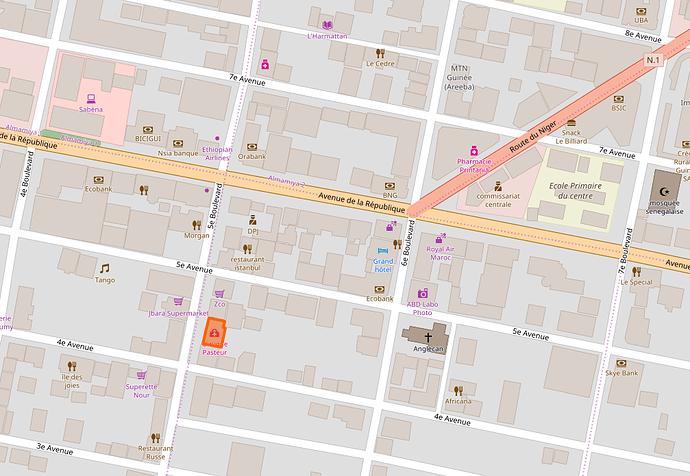 Another thing I noticed is that there is a limitation on the lowest zoom level (i can zoom further in OSM).
Cheers
Nils